Okay, I have been bugged that I have not represented the Birkenstock bunch on TIGF!!! Well, all you that pestered me, here you go. I don't know what else to say other than that dyke hair is a not just a haircut: it's a lifestyle.
So far, we have the flat top, and the "Flock of Seagulls", sported by none other than our friend Rosie. What is the crowning achievement of dike hair?
She-mullets/fe-mullets, whatever they are, they are TIGF!!! Especially Brigitte Neilsen in "Red Sonja". Can you imagine her, Rosie, and Grace Jones in a three-way? If you don't know who Grace Jones is *ugh*, well then let me enlighten you newbies: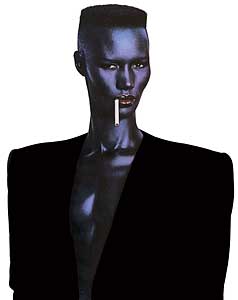 I admit that this post was low-hanging fruit for me, meh.