I'm starting to look less like
"The Hills Have Eyes" dude
.

My face isn't gray like it used to be and the dark circles under my eyes are getting lighter. Hairs are popping up here and there. It will be awhile before I'm back to normal, though.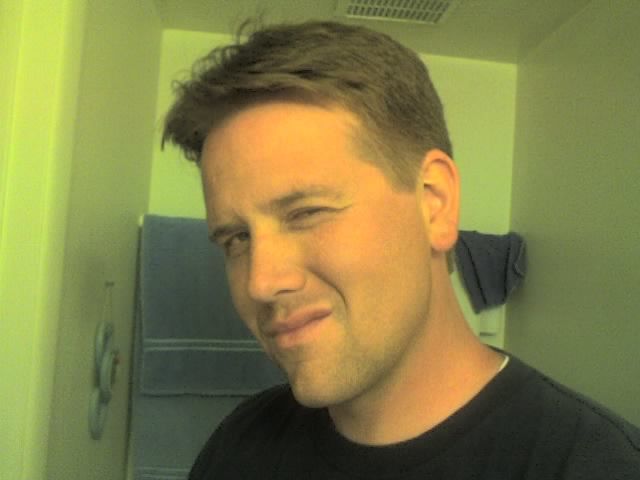 Don't laugh too hard at the posing in this picture. It was all to impress a girl. The picture was taken during my "Bathroom Mirror Camera Phone Shot" phase. What in the hell is up with the size of this photo anyway?
Hey, how about the big game? Can you believe what that one team did? Amazing.
It is snowing like a madman outside right now. I didn't know that madmen produced snow, let alone in such quantities. You learn something new each day.
I often wonder if Jesus liked having his birthday on Christmas. Did this result in less myrrh?
Have you ever bought a particular CD at a "boutique" record/CD shop just to impress the dude/dudette that works there with your taste in music?
It's still snowing like crazy. I think it will snow about eight to ten inches here. If it snowed only four inches I'd go outside and laugh at the clouds' puniness. Anyway, the storm front was sporting a thick '70s style porn 'stache. It's going to be deep.
Talk amongst yourselves.